Vault F4 Gaming
In true VF4 tradition, today officially starts the Vaultmas season! As such, here we go with our Secret Santa game time!!!

The basic concept of the Secret Santa game is simple. All of the participants' names are placed into a hat, box, etc. and mixed up. Each person then chooses one name from the box, but doesn't tell anyone which name was picked. He/she is now responsible for buying a gift for the person selected.

When the Secret Santa wraps his/her gift, he/she should label it with the recipient's name but doesn't indicate whom the present is from. (Remember, most of the fun is in the secrecy.)

How it is going to work Vault-style

Everyone who is interested is going to post that they want to participate. The spending limit for your gift will be $20;however, if you want to spend more, do so at your own discretion. The point of the limit is to keep this fun (the event is not meant to be a burden). I will keep the list of all the people that are participating.

The...
https://www.kickstarter.com/projects/1854841382/seventh-crown-tabletop-fantasy-rpg-setting
This is being penned by a local author in my area, with help from a local artist. He's a great guy, very talented, and has experience with several other RPG settings and systems. Any little bit will help the campaign out, even just posting a comment. Check it out! Back it! It's gonna be good, I guarantee it!
Welcome to Seventh Crown
Based initially within the heavily populated continent of Kanis, Seventh Crown is a setting that places the players in the middle of an epic time of change in a world controlled by a select few. What was once a powerful dwarven empire now stands as broken racial kingdoms not defined by borders or territories, but by the ironclad magical control bestowed upon them by the crowns upon their brow.
In Seventh Crown, six golden artifacts of unfathomable power – the Crowns of Leadership – give almost ultimate and...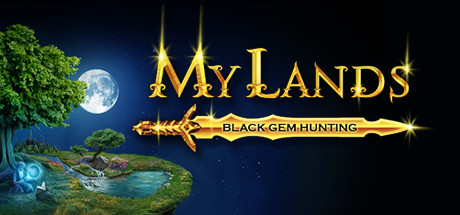 We are excited to announce our partnership with Elyland to bring you a free Premium account for My Lands! My Lands is a cool strategy game for those who love building and conquering.
We will be giving away unlimited Steam Keys for Premium Accounts for 7 days.
Sign up for My Lands here
http://store.steampowered.com/app/290730
, play for a bit, and give your castle a name in-game.
Then, sign into our forums (you can sign in with Steam!) and reply to this thread with your castle name.
We'll send you a PM with your Steam Key for your free premium account!
Limit one key per Steam account.