Vault F4 Gaming

As you may have noticed we've brought back some rather unique HL2 mods.... "Games from the vault" if you will
First up is an oldie we've had before: Hidden! This time around we've resolved some of the issues with the previous install.
Also up is Sourceforts - a game where you build your team a fort and then defend it from your opponents- similar to the FortWars mod we used to run on Srs Bsns.
Both games require you to install Source SDK 2006 from the Tools menu, and then the appropriate installers:
Hidden:Source:
http://www.hidden-source.com/downloads.htm
SourceForts (fixed):
http://www.sourceforts2.com/downloads/releases/SFFixed_0.3b.exe
After that, fire up, connect (servers are on gs3.vaultf4.com:27015 and 27016, respectively) and enjoy!
If you are having issues connecting and getting a version error, connect via the steam server browser or the console instead, don't use the in-game...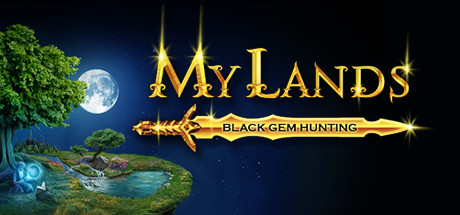 Hello vaultlings! Once again we are pleased to announce that as part of our continued partnership with Elyland, we'll be doing ANOTHER giveaway for My Lands premum keys! (Note that participating in the previous give-away does not preclude you from participating in this one.)
This is an excellent giveaway! My Lands is a cool strategy game for
those who love building and conquering.
We will be giving away unlimited Steam Keys for Premium Accounts for TWO WEEKS.
Everybody who participates will get a Premium Account key (normally $19.99 on Steam) for FREE!
Rules are easy:
1. Sign up for My Lands here
http://store.steampowered.com/app/290730
2. Play a bit and and give your city a name in-game.
3a. Ensure your forum account is linked to your steam account. (One key per person, please!)
3b. Post a reply to this forum thread with your castle name.
Congratulations! Once you complete these steps, you'll get the key in a private message from our automated assistant...
Hi All,

At some point in the next week we'll be taking the servers offline for some general maintenance. I'll be visiting my folks for the holidays and will be taking the opportunity to check on the big beast, make sure the RAID is good (since I lost *everything* on my own RAID here a couple weeks ago...) and to convert the server into a more manageable, easily backed-up/transferred format, as well as upgrade the OS and our backend software to its newest versions. I'm *hoping* it will all be done in one day, during the day, so as to allow for the least amount of downtime during regular play-hours. I'll probably do it earlier in the week too, to allow folks to play over the holiday long weekend.