Vault F4 Gaming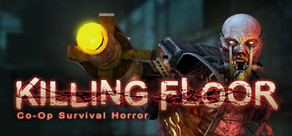 We'd like to welcome a new addition to our bookable servers option, alongside TF2: Killing Floor! Props to
@English
for the suggestion.
It's the ideal type of game for this system, since you generally want to blast some hordes with some friends for a few hours and then you've had your fill... which generally means a permanent server may not be worth it. Now we have the best of both worlds - on demand servers that don't take resources when not in use!
So - if you're a supporter and would like to take it for a whirl, enjoy! It can be found through the Support VaultF4 -> Public Server Bookings menu item (direct link
http://www.vaultf4.com/pages/public-booking/
)
And of course, if you have suggestions for other games you'd like to see in our rent-a-server system... drop me a line and I'll look into it.
Welcome on board to
@Cheese4Everyone
as our new event coordinator!
This means he'll be in charge of scheduling the event announcements to our steam groups and here on the forums - ergo, should you wish to have an event night, he will be the person to direct your inquiries.
Note- this doesn't mean cheese will actually be in charge of running suggestions and events you put forward - he'll just do the notifications. It'll still be the responsibility of the person wishing to have the event to be present and ensure it goes well.
Some of you may have noticed that we have just added a new game to our lineup: Fistful of Frags!
This is a wild-west style team-based deathmatch shooter, and it's free to play!
It's available through Steam and more information can be found here:
http://fistful-of-frags.com/
We've added three to our lineup (2, 3, and 4-team DM) and may add one more once I verify if it is possible to create a free-for-all instead of team-based.
Enjoy - and as always, let me know if you encounter problems. The game is tied into our sourcebans systems so existing game admins should be all set with permissions, but as it's a different game you'll need to remember to re-add your keybinds!